HOME
>
Explosion-proofing cement shotcrete machine
Explosion-proofing cement shotcrete machine
  2023-03-01
Explosion-proofing cement shotcrete machine is a high-effective shotcrete machine, which is mainly used for dry-mix, damp-mix shotcreting, and steel fiber reinforced shotcreting.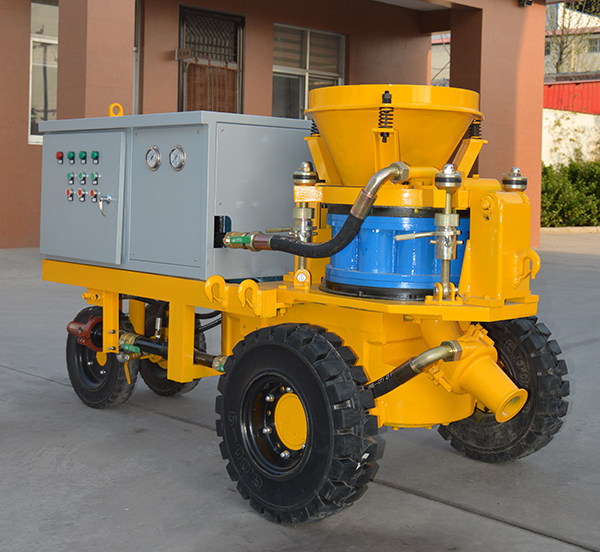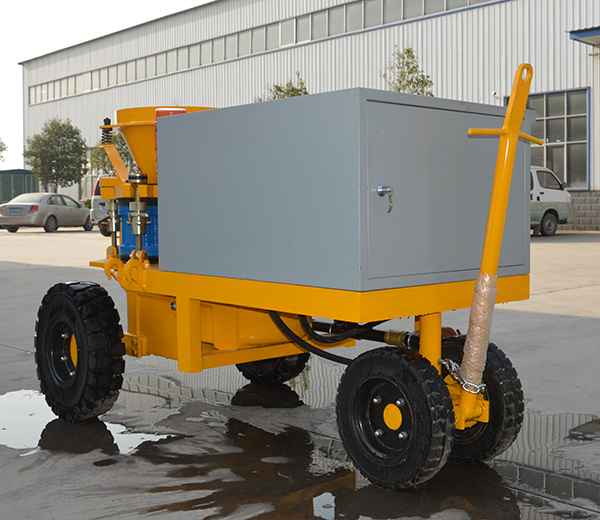 GSZ3000 mining explosion-proof shotcrete machine is mainly used in the mine tunnel, shaft, cavern support, and structural reinforcement and concrete construction.
Tunnels support slope reinforcement use electric shotcrete machine for sale for wet mixed concrete spraying work, need to add quick setting agent on nozzle before spraying out.
After mixing cement, sand, and stone in a certain proportion, GSZ3000 mining explosion-proof gunite machine used compressed air as the power to spray to the surface at a high speed after nozzle is mixed with water. It is mainly used to spray the concrete mixed with sand, and cement gravel. But the stone's diameter should be less than 20 mm, so as to ensure the injection of fluency.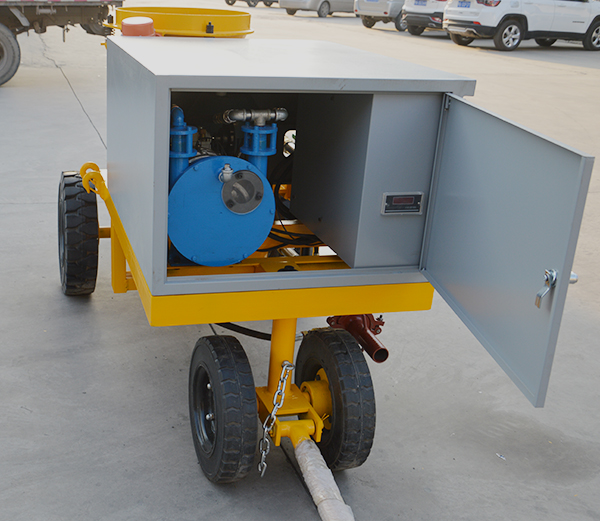 Blast-proof shotcrete machine features:
1. Fourpoint clamping device makes it easy to adjust the press between the sealing plate and rotor disk so as to no air and dust leaks and prolong consumption parts life.
2. Nonadhesion going through the rotor with the new material chamber, completely eliminating bonding and blocking during operation so as to reduce clearance and maintenance period.
3. Thin flow conveying method with vortex flow, so the spraying flow is even, continuous, and steady, to improve the shotcrete quality.
If you have any need about explosion proofing cement shotcrete machine, you can send me email.
I Want To...
Wet mix shotcrete machine
Dry mix gunite machine
Concrete spraying system
Shotcrete machine spare part
Need more information?
Contact us for more details about our shotcrete machine, solutions and services.
Leave a Messages
We will get back to you within 24 hours