HOME
>
Application of concrete gunning machine
Application of concrete gunning machine
  2018-12-03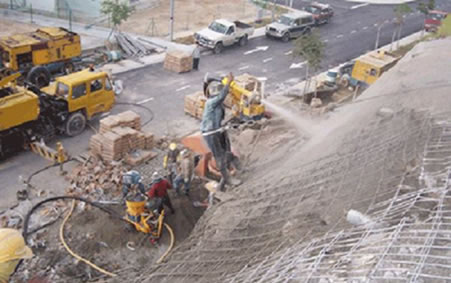 Concrete gunning machine is widely used in engineering construction, mining, tunnel, culvert, subway, hydropower engineering, underground engineering and high marsh coal mine tunnel shotcrete construction operations, construction gunning machine can also be used in various types of industrial furnaces, lining refractory spray forming or repair. That can also be used for dry spray wave spray and a class fiber spray job.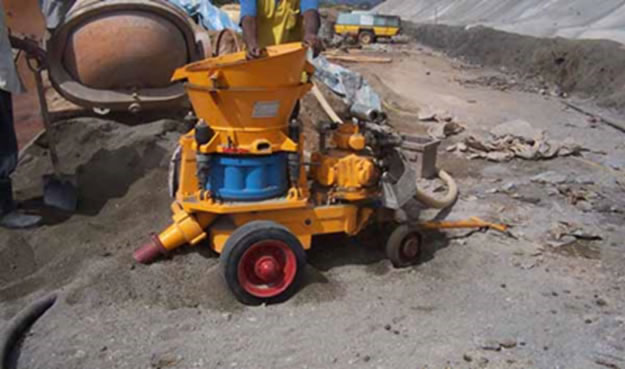 The main advantage of concrete gunning machine is no binder through rotor chamber, the material smooth and efficient time-saving: four elastic compensation compression, good sealing effect, little dust, long life wearing parts. Gunning machine adopts low-speed vortex air transportation, to overcome the bonding material handling, plugging off and pulse from issues and achieve uniform stream, continuous and stable. Adopting the new polyurethane nozzle, spout with wear-resistant elbow device, improving spray pattern, high quality spray layer, low rebound.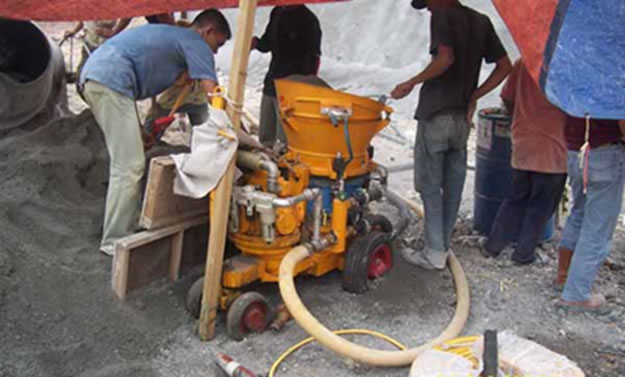 I Want To...
Wet mix shotcrete machine
Dry mix gunite machine
Concrete spraying system
Shotcrete machine spare part
Need more information?
Contact us for more details about our shotcrete machine, solutions and services.
Leave a Messages
We will get back to you within 24 hours